Omnium Mali SA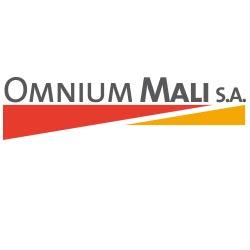 Founded on February 15 1996, OMNIUM MALI S.A. is an anonymous company with a capital of 1,387,286 euros. The company's main activity lies in the manufacturing of D, AA, and AAA type batteries and their distribution under the brand name 'MASA+'.
Omnium Mali holds its own technology.
Continuous high investment in Research & Development allowed the company to maintain low operational cost, improved quality, and optimized production process.
The company is now leader of a very competitive market with 70% market share and runs an efficient and dedicated distribution network, reaching more than 10,000 points of sale in Mali. We export also to Burkina Faso.
Omnium Mali SA is the first provider of mobile energy in a country where 65% of the population has no access to electricity.
Omnium Mali has a turnover of more than 12 million euros, employs more than 250 people and operates a manufacturing facility of 5,000 square-meters in Koulikoro.
Omnium Mali is also sole distributor of RAMBO-branded aerosol and powder insecticide.
One of the fundamental reasons of success lies in understanding final users' needs and putting in place an organization capable of fulfilling such needs with high quality service and competitive prices. We also invest in our human resources training.